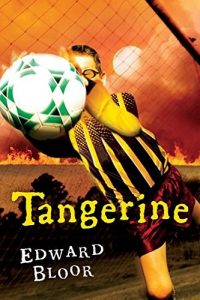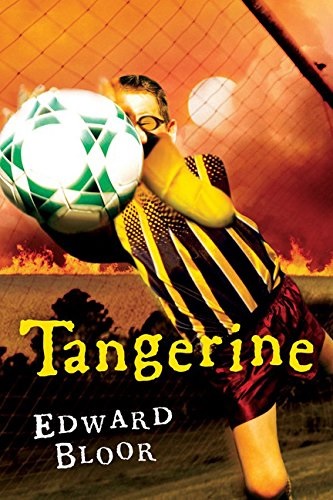 Paul Fisher is legally blind. He wears glasses so thick he looks like a bug-eyed alien, and kids tell a story about how he blinded himself by staring at an eclipse of the sun. But Paul doesn't remember doing that. And he doesn't mind the glasses, because with them he can see. Can see that his parents' constant praise of his brother Erik, the football star, is to cover up something that is terribly wrong. But no one listens to Paul. Until his family moves to Tangerine.
Tangerine is like another planet, where weird is normal. Lightning strikes at the same time every day. Underground fires burn for years. A sinkhole swallows a local school. And Paul the geek finds himself adopted into the toughest group around–the soccer team of his middle school. Suddenly the blind can see, geeks can be cool, and–maybe–a twelve-year-old kid can finally face up to his terrifying older brother.
In Tangerine, it seems, anything is possible.
Order Tangerine by clicking here!
Awards
American Library Association Top Ten Best Books for Young Adults, 1998
Edgar Allan Poe Award nomination for Best Young Adult Novel, 1998
American Booksellers Association Pick of the List, 1997
New York Public Library 100 Titles for Reading and Sharing, 1997
Versions
Hardcover 1997 Harcourt
Paperback 1999 Scholastic
Paperback 2006 Harcourt
Audio CD
Ages 10–15