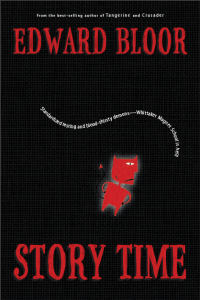 Welcome to the Whittaker Magnet School, where standardized testing truly is the work of the devil.
George and Kate are promised the finest education when they transfer to the Whittaker Magnet School. It boasts the highest test scores in the nation.
But at what price? Their new school's curriculum is focused on beating standardized tests; classes are held in dreary, windowless rooms; and students are force-fed noxious protein shakes to improve their test performance. Worst of all, there seems to be a demon loose in the building, one whose murderous work has only just begun.
A bitterly funny satire about the state of modern education from the author of Tangerine and Crusader.
Order Story Time by clicking here!
Awards
Edgar Allan Poe Award nomination for Best Young Adult Novel, 2005
New York Public Library's Books for the Teen Age, 2006
Versions
Hardcover 2004 Harcourt
Paperback 2005 Harcourt
Audio CD
Ages 10–15