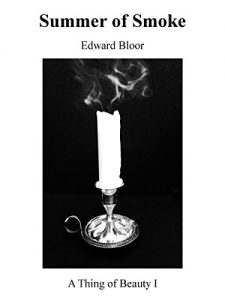 James Porter was a freshman in high school in 1967-1968. That was the year when his all-white soccer team got assaulted by the fans and players of all-black teams. It was the year when angry, disenfranchised blacks went out of their way to "bump" whites on the streets of Trenton, New Jersey. And finally, in the spring and summer, it was the year when all hell broke loose. Trenton and over 125 other American cities exploded into rioting, burning, and looting following the assassination of Dr. Martin Luther King, Jr.
Seven years after those riots, James returns to attend a high school reunion. He hopes to re-connect with old friends, and some enemies, and with the girl who got away. He re-lives the events of that summer, long buried in his memory. He searches for answers to what really happened to his family, to his classmates, and to his city behind the smoke and confusion of that tumultuous time in American history.
Order Summer of Smoke Kindle Edition by clicking here!
Order Summer of Smoke NOOK Book Edition by clicking here!
Click here for the paperback version! (Then click on the Summer of Smoke cover.)
Versions
Ages 12+