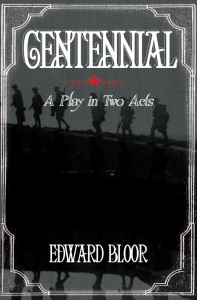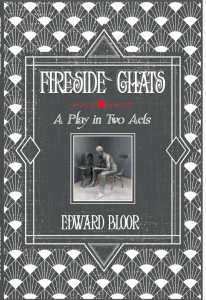 My two new plays, CENTENNIAL and FIRESIDE CHATS, are now available on demand, in book form. (They are not currently available in e-formats.) If you would like to order copies, please connect to this link:
http://www.schulerbooks.com/chapbook-press
Then click on the CENTENNIAL and FIRESIDE CHATS covers.
Here are the plays' summaries:
CENTENNIAL—
Art teacher Betty Parsons is pulled from her classroom by the principal, Dr. Kammer, to organize Caledonia High's annual Veterans Day assembly. Dr. Kammer orders her to "keep it simple," but that proves to be impossible as students and a teacher from a century before materialize. They turn a rote Veterans Day assembly into something real, and disturbing, and not at all simple, showing a stunned assembly audience the true costs of the Great War.
FIRESIDE CHATS—
Annie rises from a wheelchair to lead us on an extraordinary walk through her life. A spirited, rambunctious girl, Annie is struck down in 1933 by the summer plague, polio. As compensation, she finds she has been given a remarkable gift: The ability to summon people to the in-between time. Annie uses this gift to summon the four most powerful men in the world—Franklin Roosevelt, Winston Churchill, Adolf Hitler, and Joseph Stalin. They interact with Annie, her family, and each other with comic and then tragic consequences.